What could you do
if your body was running at its best?
Don't miss out on the things you love to do.
At Billerica Chiropractic, our goal is to take you beyond pain to total wellness.
The wellness to have the energy and stamina you want; the ability to do the activities you love, free of pain; the ability to perform at your best at any age.  Conveniently located at 25 Bridge Street in Billerica, our doctors specialize in a variety of techniques and will find the key to unlocking your potential.
Chiropractic Services in Billerica Massachusetts
Our Services & Specialties
Your nervous system controls everything.
An optimally functioning nervous system will give your body the ability to achieve vibrant health.  Our regular chiropractic care and specialty care will help your nervous system function at its best.
NEW!  Cold Laser Therapy at Billerica Chiropractic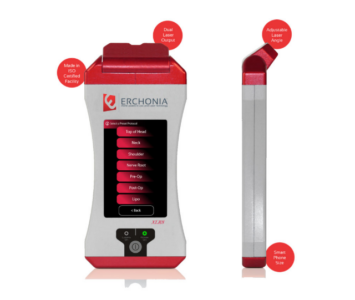 Billerica Chiropractic is excited the announce the addition of low level laser to our treatment options!   Low level laser therapy (LLLT) or cold laser, is a painless, sterile, non-invasive, drug -free modality that is used for a variety of conditions such as acute and chronic pain in the neck, low back or shoulder, plantar fascitis, and many other pain causing  problems. What this does for you is to give your body and even larger healing boost and decreases pain rapidly!  The use of low level laser(light) therapy has been extensively studied and has been shown to enhance the functioning and communication of the cells in the body and enhances their healing abilities.  LLLT can be used in conjunction with chiropractic adjustments or on its own making it versatile, easy and convenient.
Is LLLT for you?  Just call and make an appointment at978-667-1932 and our doctors will meet with you to determine how LLLT can help you achieve your health care goals!
Your Recipe for Health
Patients often come to us seeking relief from complaints of back pain, neck pain, headaches/migraines and sciatica.
Many not only find resolution to the initial complaint, but they are delighted to see improvements with other health concerns as well. As these patients continue with corrective and wellness care, we commonly hear about improvements in other areas.
Patients often report better quality of sleep, improved energy, relief from heartburn, digestive issues, asthma and a host of other health issues. Chiropractic, along with regular exercise, proper nutrition, adequate amounts of sleep and a positive mental attitude are the essential elements of a healthy lifestyle.
Why choose Billerica Chiropractic?
Outstanding, caring doctors
Expertise in many areas of chiropractic care
Over 65 years of experience
Flexible payment options
We take many types of insurance
Friendly and helpful office staff
We run on time!  No long waits for a doctor
Private adjustment rooms
Expanded office hours to fit into your schedule
Don't you owe it to yourself
to see just how healthy you can be?
Call Us Today to Schedule a Consultation
978-667-1932
Or contact us 24/7 using the form below and we will call you back